First off, I'm super-duper excited to be contributing to AMB!  Being the newbie, I thought I'd share a little about myself and how I juggle life with four littles by walking you through my "day in the life."  (I always find it interesting to have a glimpse into others lives, so hopefully you do too.)  Let me just say….life is crazy in the Jansen household…especially on Tuesdays.  Like today.
6:30AM-7:30AM-Wake my two older girls up for school (1st grader and kindergartner)
Serve breakfast, make lunches, fix hair, handle any wardrobe-related crisis (of which there are plenty of with little girls), family prayer, and get them off to school!
7:30-8:30Am-I let my 3 year old watch Sesame Street and Curious George….and meanwhile hurry to get emails answered and blogging to-dos finished before my little guy wakes up.  He's a champ of a sleeper!
Around 9ish (unless we have to be somewhere)-Corral my two little ones upstairs to get dressed and ready for the day.  Sometimes if I'm lucky, they'll entertain themselves for a while allowing me to get laundry done…or to put on some make-up.  But only if I'm really lucky.
10:00AM-Run any errands needed….much easier with two kids than four.  There is only a short window of time though before crankiness rears its ugly head and as a bonus…my kids don't ever sleep in the car.
11:30-Lunch, followed by naps
NAPTIME!!!!!!  As with most SAHMs, nap time is the most crucial time of the day.  If I let myself get sucked into Access Hollywood, I'm done for.  During nap time I scurry around cleaning, start dinner, shower if I'm lucky, loop through my social media, and drink myself a really cold diet Dr. Pepper.  🙂  Wait, who am I kidding?  I need that DDP first thing in the morning!
1:30-Kids wake up, snack, playtime
2:45-Girls get home from school….This is where it gets crazy.
After-school snack, homework, chores, get ready for dance.  Accomplishing all this within an hour and a half is super stressful…especially when the two older ones are exhausted from school (read: grouchy).  For some reason, my kids need LOTS of sleep.  Either that, or they're hitting their emotional teens about decade early.
4:30-6:00-Dance for my two older girls
6:15-Girls get home, dinner, bath, bedtime at 6:45
Whew.  Usually my 3 year old stays up with us for a little while and has some momma/daddy time.  After she goes to bed, I get to blogging….unless it's Monday, and then The Bachelor trumps blogging.  Naturally.
As you can see, we don't follow a super rigid schedule during the day with my two little ones.  I feel like I should (and maybe I'd be more efficient with getting everything done), but I need time to create and plan said schedule…right?  And that my friends, is something I don't have a lot of these days.  So….If anyone has some extra time laying around, please feel free to send it my way.
I'll put it to good use.  Promise.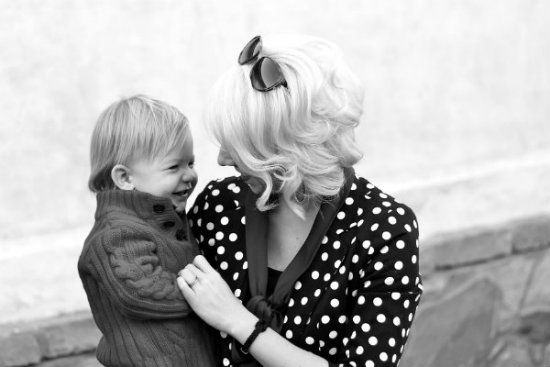 So tell us…How does your "day in the life" look?  Do you work outside the home and have busy evenings with the kids?  Do you go on daily excursions with your children?  Or do you enjoy more of a child-led schedule?