On June 27th, Austin Moms Blog had the opportunity to team up with several of Austin's baby and toddler experts! We truly believe that "It Takes a Village" to raise a child and this event gave many new, expectant, and veteran mamas the opportunity to mingle, see new products, and chat with the experts.
If you didn't have the chance to attend the event, we'd like to give you all a brief overview of who was there. Even though you may have missed the event, these experts are still available to meet with.
We had several guest speakers, but our keynote speaker Brian, the Birth Guy was pretty spectacular!
Brian, the Birth Guy graced us with his presence all the way from San Antonio! As the father of Eva (9) and Daisy (5), Brian the birth Guy is no stranger to this world of babies and parenting. Both of Brian's daughters were born by emergency cesarian delivery. Brian assisted his first birth at 19 years old and knew this was his calling. Having worked with over 19,000 expectant families, Brian has taught many childbirth classes and currently teaches the incredibly popular Dad's childbirth classes and breastfeeding classes.
Topic: "My Milk Didn't Come In: Lessons for Partners Working Together!"
Have you heard all the bad experiences in breastfeeding? They are not YOUR reality! Many mamas joined Brian The BirthGuy for a riveting segment on how to avoid the pitfalls of breastfeeding and found out how easy it can be with the right tools and aligning with your partner. Brian works with over 250 new couples a month in his Doula, childbirth education, and breastfeeding support practice!
You can also check him out on YouTube.
Huge thank you to…
Carey Youngblood, owner of Heartsong Music, educated mothers about the social, emotional, and developmental benefits of music and play for babies and young children.
Lisa Kestler, of Hill Country Placentas, educated families about the benefits of placenta encapsulation, the process and procedures after the birth, and answered questions about this beautiful, wondrous process.
Janis Powers, author of Mamas Got a Brand New Job, and writer for the Huffington Post, who spoke about adapting from career woman to mother and the struggles we can all relate to as we make the transition into motherhood.
Phyllis Brasenell, owner of Austin Born, and highly coveted doula, spoke about birth support, doula care, and the many services and classes available to an Austin Born mom.
Jenny Dombroski from the Central Texas Birth Center answered all questions regarding hypnobirthing and the benefits to mothers. Whether you were currently expecting, or planning to have another baby in the future, her seminar was highly educational!
Tina Cavanaugh of Baby Signs® by Tina C spoke about why earlier potty training (around 12 months and with the help of five simple signs) is more fun for your baby, easier for parents and better for the environment.
Special thanks to Dolphin Organics, our title sponsor. These events are not possible without the love and support from fabulous peops like you!
Only and always natural® Moms told us they expect brands that say they're organic and natural to be just that… organic and natural. But even some of the most trusted kid's brands add artificial ingredients without making it clear. And with the ingredients listed in type so small you need a magnifying glass, there's really no way to know. So we made it simple. After all, we have nothing to hide. Just three easy-to-read categories: Organic, Natural, and Artificial. So it's plain to see that our ingredients are all natural and organic. DolphinOrganics.com
Huge shout out to our booth vendors!
Jenny Dombbroski: HypnoBirthing is a rewarding and relaxing method of birthing that is based on the belief that birth proceeds best with gentility, peace and informed hearts and minds. When a family is properly prepared for birthing physically, mentally and spiritually, they can experience birth in an easier and more comfortable manner. Moms and Dads are taught a variety of techniques to utilize during their birth including deep relaxation, special breathing techniques, visualization, affirmations and much more. Regardless of what you picture your birth story to look like, HypnoBirthing empowers moms with calm confidence to believe in themselves and in birth.
"Birth Days are meant to be remembered from start to finish, not just after your beautiful bundle arrives.

Otavea is a luxe skin-care company that specializes in body scrubs based in Austin, TX. All of our products are hand-crafted, vegan, non-animal tested and made with natural ingredients. Each scrub is free from any preservatives, additives, parabens or chemicals and has a special blend of essential oils and organic ingredients formulated to keep you soft and smooth. No lotion needed afterwards. Our body scrubs are made for use from head to toe on any body (girl or guy) and any skin type and formulated to help with dry skin, acne, cellulite, stretch marks and other skin imperfections. For details on the skin benefits of each scrub please visit our website at www.otavea.com.  Even though we just launched on-line this year we are excited to already have a global reach! Our Instagram page and Social page on our website feature many of our worldwide customers sharing their experience. We believe in our product and have spent years formulating it to perfection. But don't just take our word for it! Our website has reviews from some of our customers and our Instagram page is filled with selfies of customers sharing their experience.
ACK Wrap was started by a local mom and Registered Maternity & Newborn Nurse. She had a vision to combine the practicality of a traditional baby carrier with comfort and style. ACK Wraps allow parents to bond with their newborns and infants and carry them hands-free while maintaining classic style, sans buckles and straps. The fabric and shape of each wrap is supremely soft, breathable, and lightweight, specifically designed for the Texas heat. The company also donates wraps to NICU families of Austin to aid in bonding and wellness of their newborns.
Thrive! Chiropractic Center specializes is helping expectant mothers experience a healthier and more comfortable pregnancy and birth. Chiropractic care has been shown to relieve pregnancy related discomfort, reduce labor times, and allow for optimal fetal positioning. Dr. Cory has received Webster Certification to provide the very best informed care to his practice members.
Hill Country Placentas: Lisa Kestler is a Certified PBI Placenta Encapsulator and provides her services in Austin, Round Rock, Pflugerville, Leander, and many other surrounding areas. Lisa will answer your questions and address your concerns regarding placenta encapsulation to help you make an informed decision about this service.
Crane USA Cool mist Humidifiers are pediatrician recommended from birth to 6 months for healthy nasal passageways and healthier sleep. They are recommended beyond that to relieve allergies, asthma symptoms, and flu-like symptoms. Crane offers stylish drop shaped humidifiers, space heaters, cool mist adorable animal humidifiers, air purifiers, and nightlights. Be sure to check out the selection of Crane products offered at Baby Earth.
Custom newborn photography provides a once in a lifetime opportunity to capture portraits of your newborn with heirloom images and beautiful art for your home and family. Jennifer Najvar Photography is a boutique portrait studio specializing in fine art newborn portraits in Austin, Texas, and offering a product line made up of the highest quality art pieces, archival art albums, and prints available. Sessions are scheduled during the first 14 days after your baby's arrival. The best time to reserve your newborn photography session is during your pregnancy before you reach 30 weeks. Gift certificates, first year packages with milestone sessions, and custom birth announcements are available.
Tina Cavanaugh of Baby Signs® by Tina C offers play classes and evening workshops to teach ASL signs to hearing babies to reduce frustration and let parents see into their baby's worlds. Individual trainings are also available. With a few signs babies as young as eight months can communicate their needs, wants, feelings and even memories. For more information on classes and upcoming events, visit www.babysignsbytinac.com.
The Brobe is the world's first quality robe designed for the expectant and new mother,our Mommy Brobe delivers! Made from luxurious fabric, this versatile robe bodes a flattering fit and provides both comfort and support for mom and baby. The hook and eye, super supportive nursing bra makes for easy access during nursing and, it's detachable, to take you through the day! As a mother of two I know a little extra love, comfort and support goes a long way. Our newest product, the Mommy Brobe will be there with you from pregnancy to birth and beyond. Here at The Brobe, we've made great strides to provide women style, comfort and dignity during the recovery process. Our Recovery Brobe for mastectomy and breast reconstructive patients has helped so many in the healing process. Our Mommy Brobe can do the same for new mothers. Cuddle up and…Happy Mothering! Also available at shopwholeheart.com
Austin Born is a boutique collective for expectant and new parents, offering services such as birth education, new parent classes, newborn education, doula care, breastfeeding classes, and support groups. Austin Born is your modern day village, located in the North Loop area of Austin.
The Honest Company, a leading healthy lifestyle brand, is committed to creating products that are effective, safe, delightful, accessible, and responsible. In pursuit of its mission to empower people to live a healthy and happy life, The Honest Company's portfolio of 100+ products address the ever-growing category needs of baby, personal care, home care, vitamins & supplements, and gear. As a mission-driven company and trusted resource, Honest provides education, support, and inspiration to its community of members. Through its social goodness platform, Honest invests in building healthy, safe families. Together we can make it better!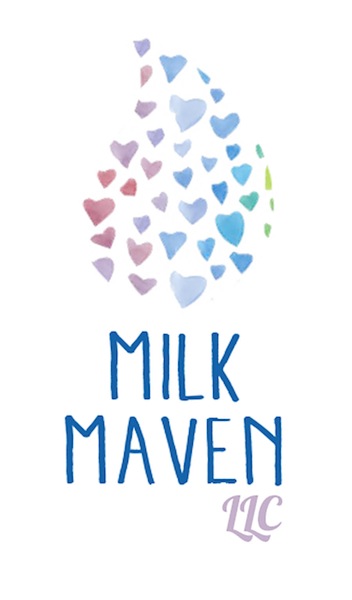 The lactation consultant services at Milk Maven, LLC offer a compassionate and supportive approach to help you meet your personal breastfeeding goals. One-on-one help from a registered, International Board Certified Lactation Consultant (IBCLC) in the comfort and familiarity of your own home can give you the best start on your breastfeeding journey. Milk Maven, LLC serves the greater Austin, TX area within an hour drive, including Travis and Williamson Counties. Clients are typically seen within 24 hours, depending on location and schedule.

The Baby Sleeve is a uniquely designed burp cloth that was born out of frustration with traditional products, and their tendency to fall out of place and inability to retain moisture; while feeding and burping your child. The design produces a functional cloth that optimizes coverage, while also keeping clothes clean and dry. It's designed using five layers of fabric: four layers being 100% absorbent cotton that surrounds a waterproof layer which makes this product virtually indestructible. With this sleeve, you get several products for the price of one: a burp cloth, nursing cover, and an absorbent utility cloth…the options are endless! BeeBearChildrensDesigns.com
Central Texas Birth Center offers compassionate, professional midiwfery care in a home like setting. Clients birth in a luxury birthing suite or in the comfort of their own homes. Complete care is personalized and tailored to each family's unique and individual needs. The first birth center in Williamson County, Central Texas Birth Center has been serving birthing families since 2011.
Live Love Doula Birth Services is a collective collaboration of multiple birth professionals, serving families from Waco to Austin and areas in between. We provide labor and post partum doula services, placenta encapsulation, birth photography, Hypnobirthing childbirth education, lactation support, and multiple educational classes. Our providers are dedicated and experienced professionals in their field, wishing to help your childbearing time be all that you desire.
We couldn't have done this event without the support from BabyEarth in Round Rock. If you haven't checked them out, get in your car, make the short trip down 35 and RUN to their store. They offer exceptional classes and have so many products!
Don't want to drive? That's okay, they offer FREE SAME DAY DELIVERY!!!! Can't beat that 🙂 
Thank you to all of our parters and all of you MOMS & DADS that joined us for It Takes a Village. We loved spending our Saturday with you all and can't thank you enough for helping support the Red Cross of Central Texas!